A versatile and practical midsize pickup truck, the Honda Ridgeline, blends the capabilities of a truck with the comfort and convenience of an SUV. First introduced to the wider public in early 2005, it appealed the most to those seeking a vehicle that can handle both rugged tasks and daily commuting with ease.
The distinct construction of the Honda Ridgeline model sets this pickup truck apart from traditional body-on-frame trucks that you've had the chance to see. Unlike the others, this model exudes a smoother and more refined ride while maintaining impressive towing and hauling capabilities.
One of its standout features is the innovative in-bed trunk, which is a lockable storage compartment located within the bed of the truck, but we'll get to that in a minute.
The Ridgeline model also boasts a spacious and well-designed interior, protecting Honda's reputation for creating comfortable and well-appointed cabins. With advanced technology features and user-friendly systems, the Honda Ridgeline offers a pleasant driving experience for both drivers and passengers.
Throughout this article, we'll look into the eight best accessories that'll enhance your driver experience, comfort level, and functionality of this model.
Top 8 Honda Ridgeline Accessories
Working towards upgrading your pickup truck is never a bad idea. By investing in exterior and interior accessories that help smoothen your ride, you're contributing to practicality, comfort, and enhanced driver experience.
Here are the top 8 must-have Honda Ridgeline accessories for your Honda Ridgeline model: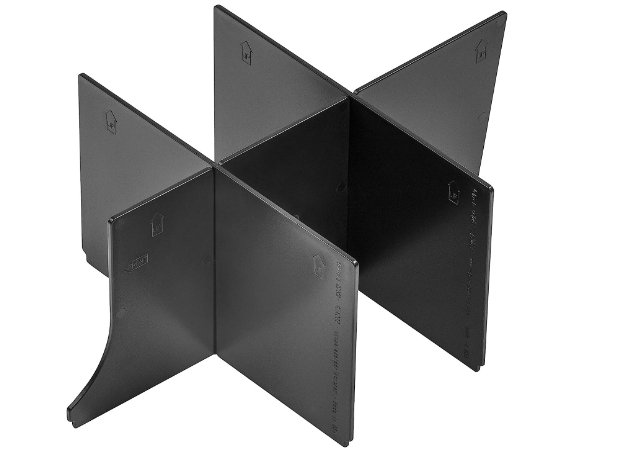 The Armrest Console Organizer is killing two birds with one stone – it's both a practical and functional car accessory specially designed to enhance the storage and organization of your vehicle's center armrest console. No wonder it's one of our must-have accessories for Ridgeline.
The compact yet efficient design of this organizer fits neatly into the armrest's interior. Just like that, it provides additional compartments and slots for you to keep essential items. It also helps to declutter the console space by preventing loose items from rolling around and becoming a distraction.
Typically made from durable materials such as plastic or fabric, this compact organizer is built to withstand daily wear and tear. You can use it for storing items like smartphones, pens, coins, keys, sunglasses, and other small essentials. This organizer fits:
Fits Honda Pilot (2016-2022) including LX, EX, EX-L, Touring, Elite, Black Edition, Special Edition
Fits Honda Ridgeline (2017-2023) including RT, RTL, RTL-T, RTL-E, Sport, Black Edition
Fits Honda Passport (2019-2023) including Sport, EX-L, Touring, Elite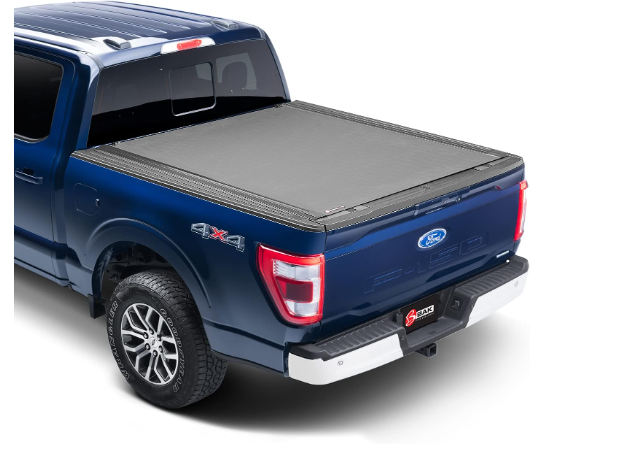 Amazon: https://www.amazon.com/BAK-Revolver-Rolling-Tonneau-80338/dp/B08WJS5781?th=1
Real Truck: https://realtruck.com/p/bak-revolver-x4s-tonneau-cover/
The BAK Revolver X4s Hard Rolling Truck Bed Tonneau Cover is a top-notch vehicle accessory designed to provide truck owners with high-quality protection and versatility during transporting.
It is constructed from heavy-duty aluminum slats, contributing to its durability and resistance against harsh weather conditions like snow storms and pouring rain. It ensures that your truck bed and its contents will remain 100% shielded and protected. Above all, the truck bed's design is sleek, low-profile, and aesthetic.
One of the core features that make it an A-lister among vehicle accessories is its unique rolling mechanism that allows easy access to the bed without requiring the complete removal of the cover.
It features a simple and easy twist-locking system and convenient cable release. This contributes to hassle-free loading and unloading of cargo at any moment and also ensures quick access to the entire truck bed without compromising on security. This is a perfect solution for truck owners seeking a stylish and user-friendly solution for their vehicle that will also protect their cargo and enhance their truck's functionality.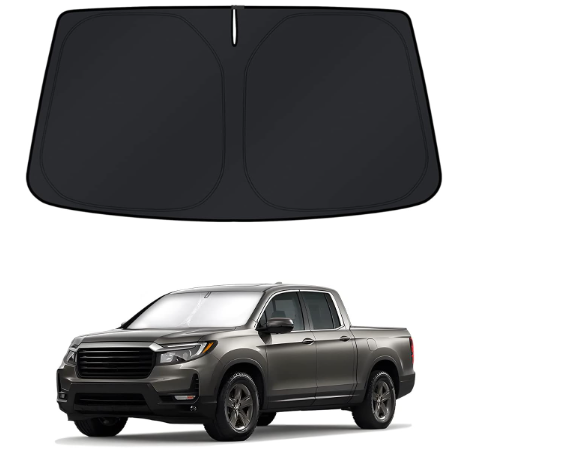 Next up in line, we have the KUST Windshield Sun Shade. Right off the bat, this is a highly practical and effective solution designed to protect vehicles from the scorching heat of the sun. Sun shades, like this one, are meticulously crafted to cover the windshield of specific car models (like the Honda Ridgeline) while ensuring optimal heat reflection at the same time.
The shades are generally constructed from high-quality materials with a reflective metallic surface. The KUST Windshield Sun Shade does an excellent job of blocking harmful UV rays and preventing excessive heat buildup inside the vehicle. During hot summer days, this is your savior! By reducing interior temperatures, this shade not only keeps the cabin in your vehicle a lot cooler but also helps preserve the car's dashboard and all electronics in the interior.
This shade is also pretty lightweight and foldable. The aesthetic design makes it effortless to install, remove, and store when not in use. It offers everything you need – practicality, sun protection, and ease of use.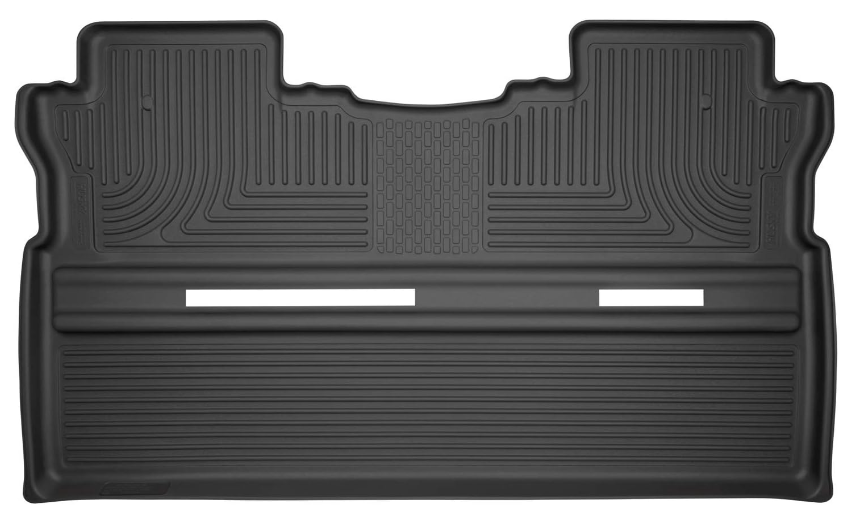 Amazon: https://www.amazon.com/Husky-Liners-Floor-Liner-Ridgeline/dp/B01MF67F1V?crid=OMAKKP6YCKEN&keywords=honda+ridgeline+accessories&qid=1646160691&sprefix=Honda+Ridgeline
Real Truck: https://realtruck.com/p/husky-liners-weatherbeater-floor-liners/
Husky Liners Weatherbeater is an all-weather premium floor mat solution designed to protect your Honda's interior from all sorts of hiccups – dirt, mud, water, and other debris. These liners are engineered to match the contours of specific car models, ensuring complete coverage and a seamless fit. Made especially from a durable and flexible thermoplastic material, these floor mats boast next-level resilience that's capable of withstanding the wear and tear of everyday use and harsh weather conditions. It traps and contains messes effectively, and prevents them from reaching your truck's carpet and preserving the floor's pristine condition.
Unlike other low-quality mats, the Weatherbeater mat boasts a patented "StayPut" technology. It has strategically placed nibs on the backside of the mat to anchor it firmly to the carpet. This prevents any shifting or sliding while driving, which is a huge plus for the driver. Simply speaking, it not only enhances safety but also ensures that the floor liners stay in place for maximum protection.
It's an excellent investment for vehicle owners seeking to keep their interiors in pristine condition.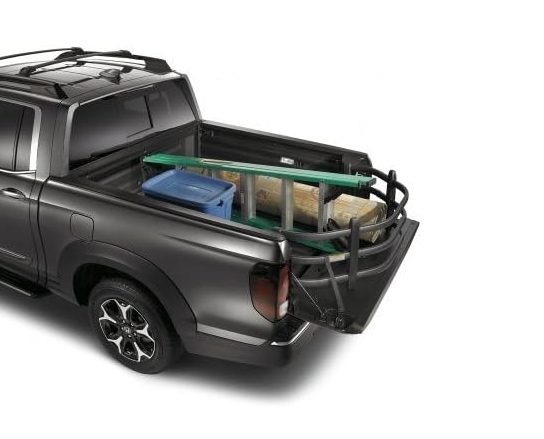 The Honda Bed Extender is another noteworthy versatile accessory designed to enhance the carrying capacity of Honda pickup trucks. This innovative bed extender easily attaches to the tailgate of your pickup truck, effectively extending the length of the truck bed and, most importantly, allowing secure transportation of longer items (lumber, ladders, or recreational gear). If you're going on a longer trip, this is considered a must.
On top of all that, this bed extender is made from highly durable materials like aluminum or steel, ensuring safety while handling heavy loads and remaining resistant to wear and tear.
One of the key features of this high-quality bed extender is its flip-up design. Basically, it provides added flexibility when not in use. When it's closed, the extender can be flipped inward, acting as a containment wall. When it's open, on the other hand, the bed extender can be flipped outward, extending the truck bed's overall length. It is precisely this versatility that makes the Honda Bed Extender a valuable addition to your pickup.
Work or recreation-wise, the Honda Bed Extender effectively enhances the truck's hauling capabilities.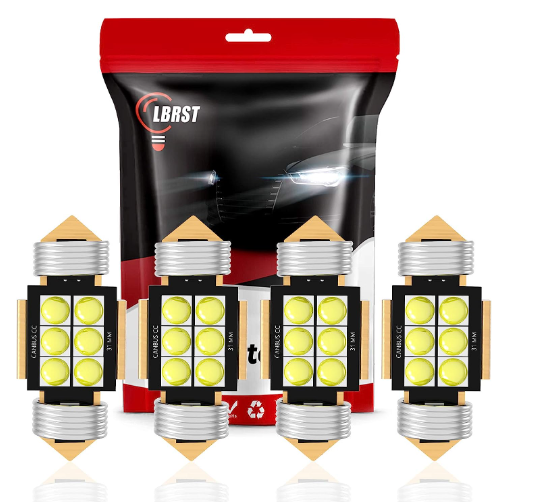 Moving on with the LBRST DE3175 LED Bulb, this is an energy-efficient lighting solution for pickup trucks designed to replace traditional bulbs. Unlike the old-school solutions that weren't as effective, this LED bulb is specifically engineered to fit the DE3175 bulb size, making it a direct replacement for interior dome lights, map lights, and license plate lights. The compact size and durable construction ensure excellent heat dissipation, which is also of grave importance. This LED solution also boasts a long lifespan and consistent performance.
The most prominent advantage of this light bulb is that it saves significantly more energy compared to conventional halogen bulbs. It successfully emits a bright and clear white light inside the vehicle and provides a more modern and sophisticated lighting experience. Whether you're on the path of upgrading the interior lighting or just improving the visibility of license plate information, this is a cost-effective and efficient lighting solution that you don't want to miss.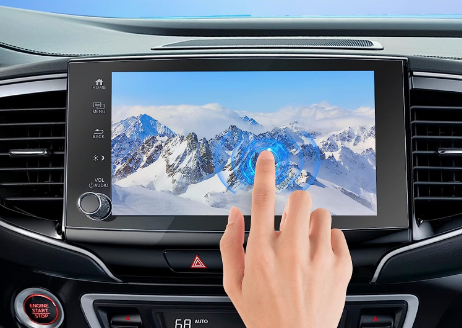 A screen protector should be a necessity for your pickup truck for various reasons. This thin, transparent film or glass overlay is designed to provide safety for electronic devices, such as smartphones, tablets, laptops, and smartwatches. Naturally, as the name suggests, the #1 purpose of this item is to protect the screen from scratches, smudges, and potential damage.
Most screen protectors nowadays are made from high-quality materials like tempered glass or polyurethane, which offer additional excellent scratch resistance and absorption properties.
Here's an additional tip that'll make you think less about getting this vehicle accessory. A majority of advanced models come with features like anti-glare coatings that reduce reflections and improve visibility in bright environments. They're also super-easy to apply, relying on adhesive technology that ensures a bubble-free installation.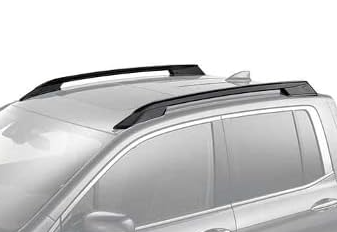 We're ending the list with high-quality roof rails for the Honda Ridgeline model. This is an essential accessory that provides additional utility and versatility to the truck's cargo-carrying capabilities. These rails are specially designed to provide a secure and convenient mounting point. Whether it's racks, cargo boxes, bike carriers, or even kayaks, your roof rails allow you to effortlessly ship items that might not fit comfortably in the truck bed. It's especially convenient for outdoor enthusiasts, contractors, and generally, people who need extra space.
They're usually crafted from aluminum or steel, ensuring durability and resistance to corrosion and weather elements. All in all, these roof rails cater to a wide range of lifestyles, which makes them an ideal choice for someone seeking a well-equipped pickup truck.
Husky Liners Kickback Splash Guards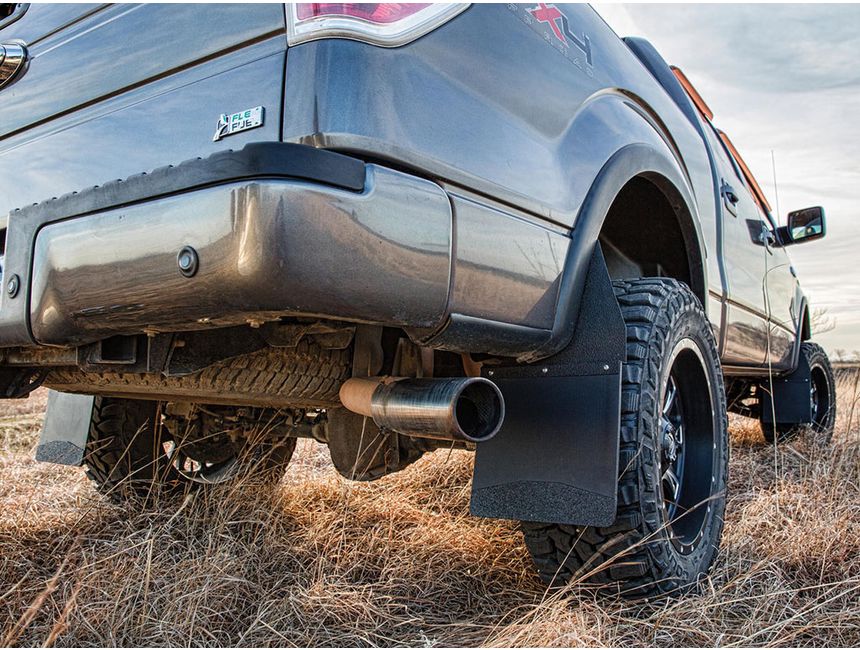 RealTruck: https://www.amazon.com/Husky-Liners-Custom-Molded-Guard/dp/B000LPKQ76
Whether you're living in the country or somewhere more urban, there's one thing you won't be able to avoid – and that's mud. There's nothing more annoying than getting a huge mud splash on the side of your Ridgeline the second you get out of the carwash.
Luckily, you can fix this problem easily and, most importantly, cheaply. You can order a pair of Husky Liners Kickback Splash Guards.
These splash guards are built in the USA from a special AntiSpray™ material that's incredibly durable. It's so durable, in fact, that Husky offers a limited lifetime warranty against cracking and tearing.
Installing Husky Liners is as simple as pie. All you have to do is drill a couple of holes and screw them in.
This accessory is a must-have if you don't want to deal with the pain of rinsing tons of mud off your truck every time you visit a carwash.
Final Words
To sum everything up, exterior and interior accessories play a crucial role in enhancing the functionality of your Honda Ridgeline pickup truck. From exterior accessories like running boards that provide easier access to the cabin to wheel filters that protect the tires from dirt and debris, each one serves a specific purpose in improving the overall driving experience. Personalizing your Ridgeline model with favorite accessories and upgrades allows drivers to tailor their trucks to their preferences while, at the same time, turning it into a versatile companion for every day.
When considering which accessories to add to their Honda Ridgeline, it's essential to check the prices and compare different options available in the market. That's why we've gone one step ahead and proposed eight fantastic options for you to check out. Investing in these high-quality accessories ensures long-lasting performance and durability for your pickup truck.
With the right combination of exterior and interior accessories, your Honda Ridgeline can make each day on the road more enjoyable and efficient.
I am Dave McCurdy I am the content developer on the ecodrivingusa.com website. I have 6 years of experience in marketing as an automotive major.